QB Alternatives, Inc. is a professional accounting and consulting firm that offers small business accounting and tax preparation, individual tax preparation, and QuickBooks consulting services in the western Gwinette, north Fulton, and eastern Forsyth area. QB Alternatives, Inc. is active in the local community and is a member of the John's Creek Chamber of Commerce.
We have over 15 years of experience in providing consulting services for QuickBooks. Sam Zimmerman has been a Certified QuickBooks ProAdvisor for over 7 years and will work with you to setup complete QuickBook accounting solutions or will be an expert resource for your situation.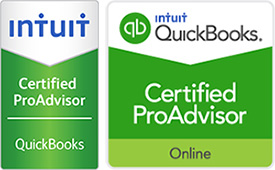 Tax return preparation and tax planning for individuals and small businesses
Bookkeeping and financial statements for small businesses
QuickBooks Data File Analysis and Data Cleanup
QuickBooks Training, Education, and Remote Access
Annual participation in Continuing Professional Education courses offered by local chapters of national accounting and tax associations keeps our firm on the leading edge of ever-changing tax laws and accounting methods.
Computerized offices and internet access ensures clients accurate, efficient, state-of-the-art service at a competitive price.

We're here to help, let us know what we can do for you. See our Client Testimonials page to read what our clients have to say about us!
Please feel free to contact the office anytime by calling us at (404) 386-9251 or send us a message through our Contact page.